Founders
YADA was created to build a spirit of greater mutual cooperation and understanding between the development and architecture professions. Offering young architects and property developers a creative forum in which they can get to know each other and share knowledge and ideas about the issues common to both professions. It was founded in Autumn 2016 by Property Developer Martyn Evans and Jane Duncan, President of the RIBA at the time and is currently driven by a board of four young architects and four young developers.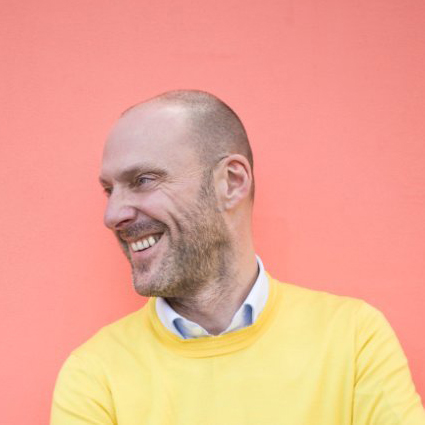 For twenty years I have worked in the property business with an extraordinary group of talented people, learning to kick against the system to make a difference. I've had good teachers. I started my career working for Anita Roddick at The Body Shop who taught me that you shouldn't go to bed at night until you'd made the world a little bit better than it was when you got up. For 17 years I had the privilege of learning about property from the master, Richard Upton at Cathedral Group and now U+I. Together I hope we started to change the conversation in our industry away from bricks, mortar, glass and steel and towards people, life and places with a long term socio-economically sustainable future. Property is just the medium.
Now I am the Estate Development Director at The Dartington Hall Trust in Devon. Here I found a place where I can begin to work out how to deliver those values in practice and move the needle a bit. I'm a Non-Exec Director of the online community engagement platform, Commonplace and Deputy Chair of the London Festival of Architecture. I have been able to give a platform to others through my roles judging the AJ's Small Projects Awards, The Architect of the Year Awards and the World Architecture News Awards. I have been a Lay Assessor for the RIBA London South Regional Awards, a member of the jury for the AJ100 and Retrofit Awards, the NLA Awards and the Estates Gazette Awards. I write columns in BDOnline and the Estates Gazette.
In wider life I am a proud former Chair of the Trustees and now supporter of The Forgiveness Project and Founder and Patron of YADA.
Following two fantastic, challenging and educational years as RIBA President, I find that work/life/RIBA balance is at last settling down. I continue to be challenged as IPP chairing the RIBA's Expert panel on Fire Safety, and the Constitution Review Group and getting underway with my Awards Review. At JDA I am thrilled to have time for design work again. I hope to meet up with my many international friends, and continue raising the local and global issues that concern me.

I studied at Bartlett (UCL), and set up in practice in West London. Jane Duncan Architects, established in Amersham Bucks 1992, now has 16 staff and an established regional clientele. Work varies from high end sustainable housing to leisure, education and sports facilities, through the South of England.

I chaired the RIBA Small Practice Committee and established the Guerrilla Tactics conferences advocating better business skills for architects.

I was selected as RIBA Vice President Practice and Profession by 3 successive presidents, and chaired Practice Committee for 6 years until September. As VP I was RIBA Trustee, and sat on Council and on Board. After campaigning to raise the profile of the issue at the end of 2012, I became in 2013 the RIBA's Equality and Diversity champion invited to report to the Board. I now campaign to increase the diversity of, and equality of access into and through the profession, and the construction industry.

I was honoured to stand as RIBA President from 2015-17.
Yada Board:
Albena Atanassova - Scott Brownrigg

Belawal Hussain - Hilton

Gareth Price - Pollard Thomas Edwards Architects

Grace Marien-Osborn - Sage Partnerships

Rebecca Selby - U+I

Vinesh Pomal - Tate Hindle

Muneni Chirinda - Barratt London